Chicago Scenic Studios Flip Books
It's always a pleasure producing work for Chicago Scenic Studios.  I love their creativity and passion for the work they do.
There are two versions – the Children's Book and an Environments Book.  This year, we changed the paper stock and binding to create an undeniably first class product.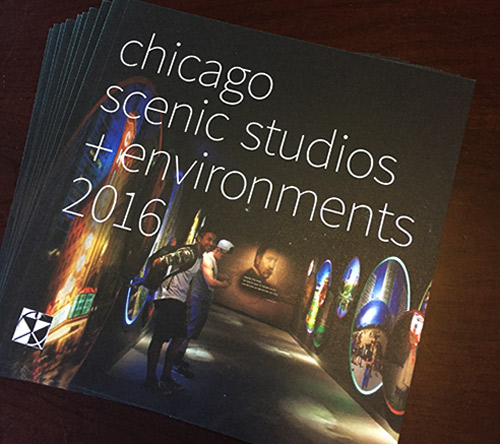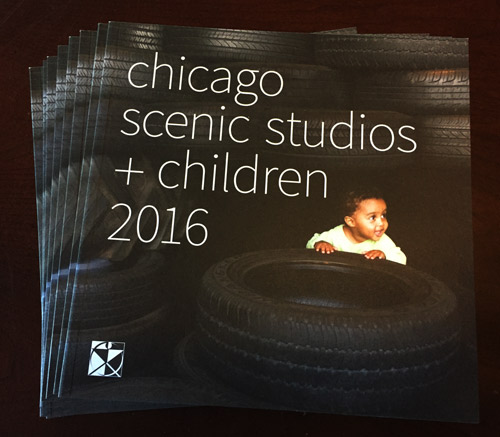 The books measure a mere 7″ x 7″ but are packed with their prized designs and innovative builds.  Many of you would recognize their work and not realize the talent behind the Cyrus Tang Hall of China at the Field Museum, the Piranesi Circus at the Chicago Cultural Center, NASA Glen at Great Lakes Science Center, Amphibians at The Shedd Aquarium, and 360 Chicago in the formerly John Hancock Observatory.
Probably the most publicized and recognized work rallies to the Chicago sport fans.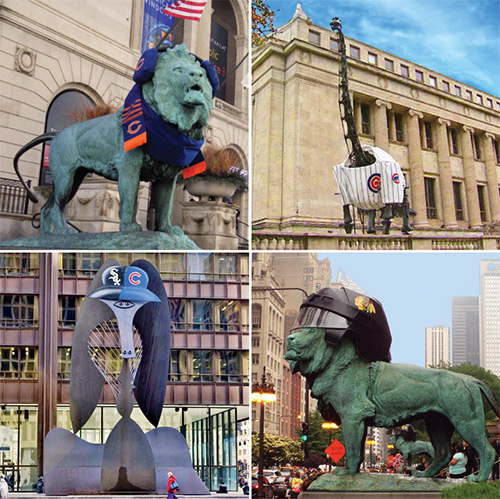 To learn more about Chicago Scenic Studio's phenomenal projects visit their website:  http://chicagoscenic.com/.